Coming up: Round 2 of regional RUSTICA workshops!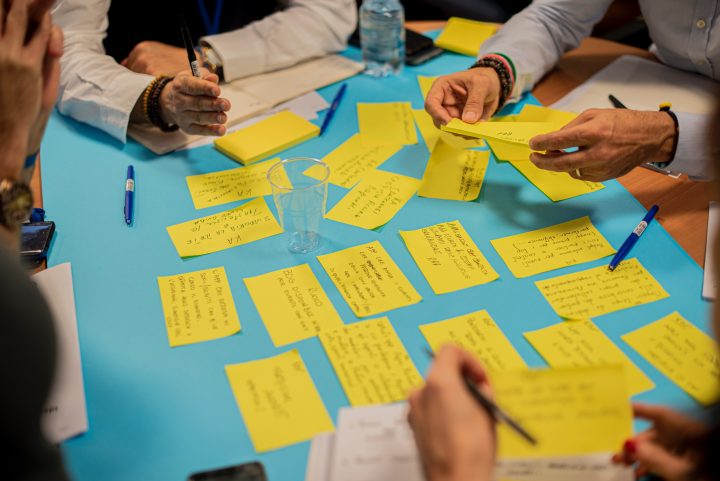 About six months ago, the first round of regional workshops in the five RUSTICA regions – Almeria, Flanders, Friuli-Venezia Giulia, Pays de la Loire, Valle del Cauca – were organised. Now it is time for the second round of workshops with external regional stakeholders, planned to be organised in the different regions in May/June 2022.
This second round of workshops has multiple goals. First of all, we want to give something back to the stakeholders by providing them with updates and information on the progress of the RUSTICA project. Adding to this, also the results of what we have done with the data they provided during the first workshop will be presented. A second goal is to discuss and complete tailored templates to uncover preferable and feasible value chains and accompanying actors that would make sense according to the attending stakeholders (Figure 1). The answers given during this activity will be used in WP4 to develop sustainable business models.
As a third goal, the results of the customer wish blend exercise of the first workshop will be presented to get profound feedback from attending stakeholders.
These three parts will be preferably part of one face-to-face workshop in each region. The detailed and complete guidelines and format of this second workshop will be tested, discussed and agreed upon during the general project meeting in Ghent, taking place the end of April 2022.
As an addition to this second round of workshops, RUSTICA partners from Chambre d'agriculture Pays de la Loire, with the help of technological partners, are organising a webinar in June focussing on the in-depth technological parts of the RUSTICA project. All stakeholders, crossing regions, with a specific interest in this topic will be invited to attend this webinar.

Written by Hanne Cooreman (EVILVO)