Circularity and sustainability: learning from other sectors
The RUSTICA consortium focuses on making the food system more sustainable through closing nutrient cycles in the agro-food chain.
Our partners and key stakeholders are active in the food system. However, sustainability and closing nutrient cycles are also relevant topics for other sectors. A dialogue with actors in other sectors can be very enriching and stimulate innovations.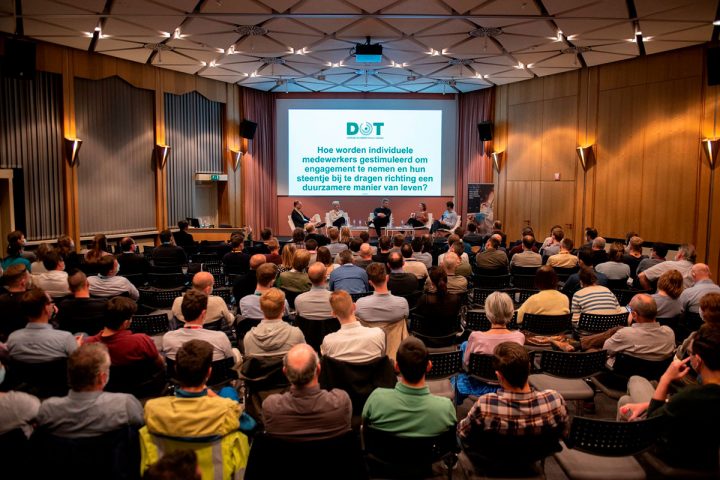 On the 26th of April, BASF Antwerpen organized a panel debate on sustainable solutions for the future. BASF is a German multinational chemical company and the largest chemical producer in the world. BASF is organized into six segments: Chemicals, Materials, Industrial Solutions, Surface Technologies, Nutrition & Care and Agricultural Solutions. The company has the ambition to move to a circular economy. They also increasingly invest in raising overall awareness on sustainability.
In this context, the sustainability team of BASF Antwerpen set up an open panel debate with space for reflections from outside the chemical industry. Kurt Van Donink, General Manager Nike ELC, opened with a keynote, outlying the importance and challenges of sustainability and circularity in the sport sector. He demonstrated how companies can make the difference, through for example innovation in logistics, in processing and a coherent internal sustainability strategy.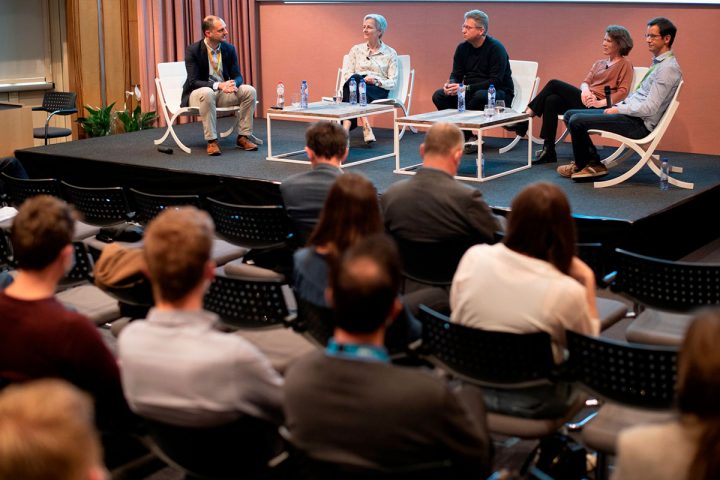 The keynote was followed by a panel debate with Els Paredis (BASF), Tessa Avermaete (KU Leuven, project manager RUSTICA) , Kurt Van Donink (Nike Belgium) and Rombout Keldermans (BASF). The panel discussed the expectations of civil society towards industries in terms of sustainability. In all sectors – sports, chemistry and the food sector – pressure to produce more environmentally friendly is relevant. However, citizens are not always well informed on how companies invest in sustainability and misperceptions often lead to incoherent consumer behavior.
Furthermore, the panel dealt with how companies realize sustainability. The panelists agreed that sustainability is a must, not just because of pressure from society, but also driven by strengthened legislation and regularization and economic factors. Moreover, youngsters increasingly enter into business – as employees or as entrepreneurs – with expectations on sustainability. That holds in all sectors and regardless the background of youngsters.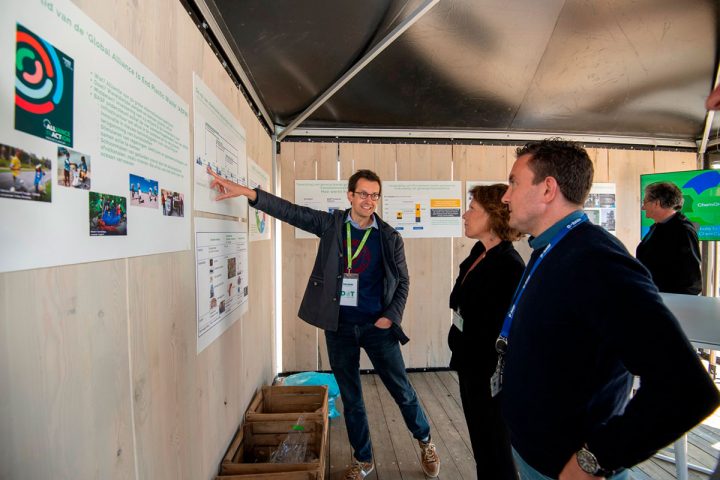 Finally, the discussion moved to the role of ambassadorship. How can companies involve everyone in the transition towards more sustainability. The panelist emphasized the need to open that discussion, going beyond more sustainable production processes. Sustainability is a broad concept, and all its aspects have importance. Information and empowerment are thereby crucial. Internal open dialogues can thereby be a valuable tool. Another example is nudging, for example in catering, making the choice for healthy food the most evident choice.
The event closed with a present for the panelist, which is worth mentioning. The external speakers each received a certificate of 100 trees being planted in Senegal, as part of the Great Green Wall, an African-led movement with an epic ambition to grow an 8,000km natural wonder of the world across the entire width of Africa. After this closing, the participants could enjoy a healthy and tasteful lunch and visit a sustainability fair explaining diverse BASF projects on sustainability.